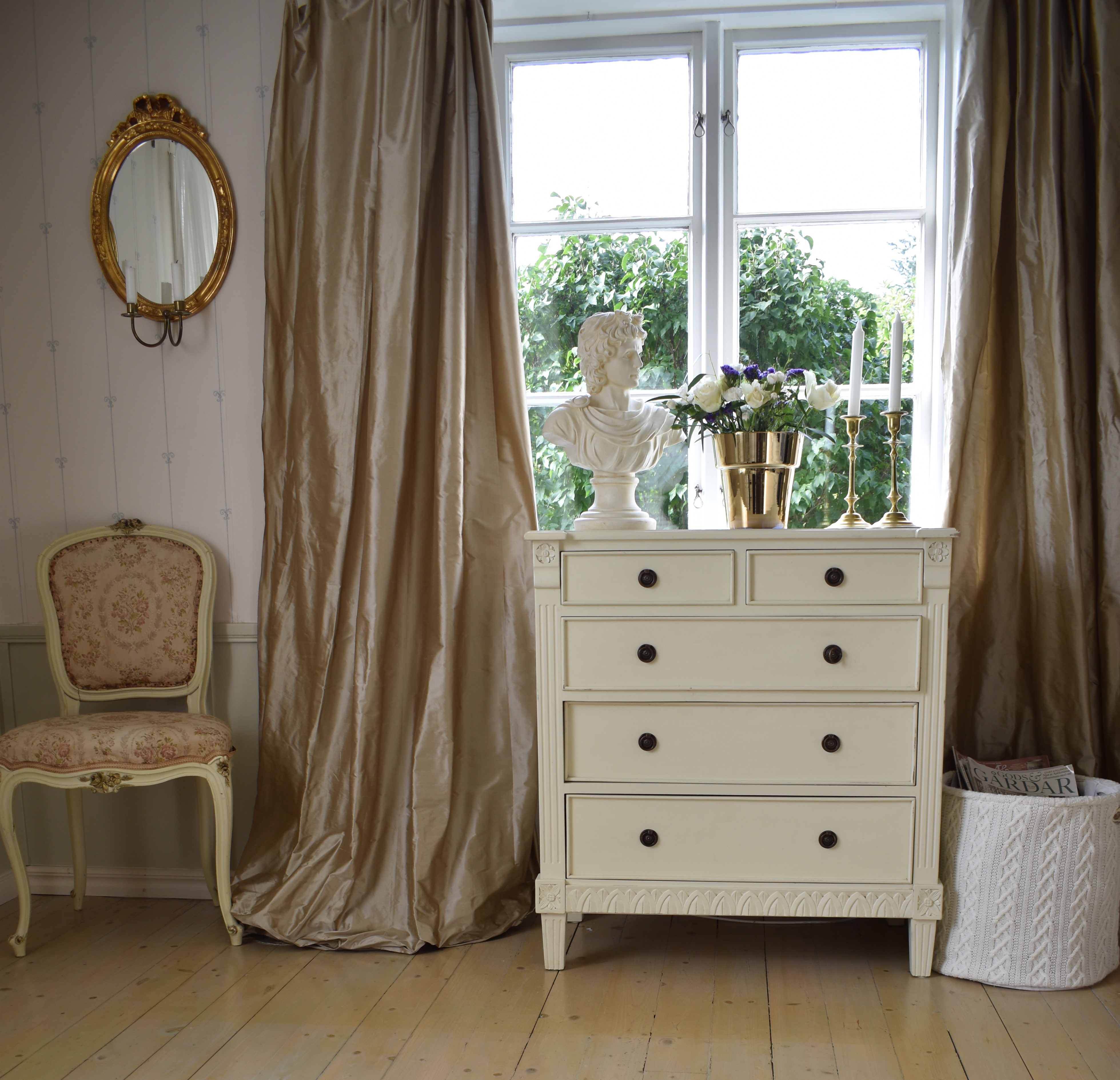 LET YOUR ROOMS SHINE LIKE A SUNNY DAY!
Greige shantungsilk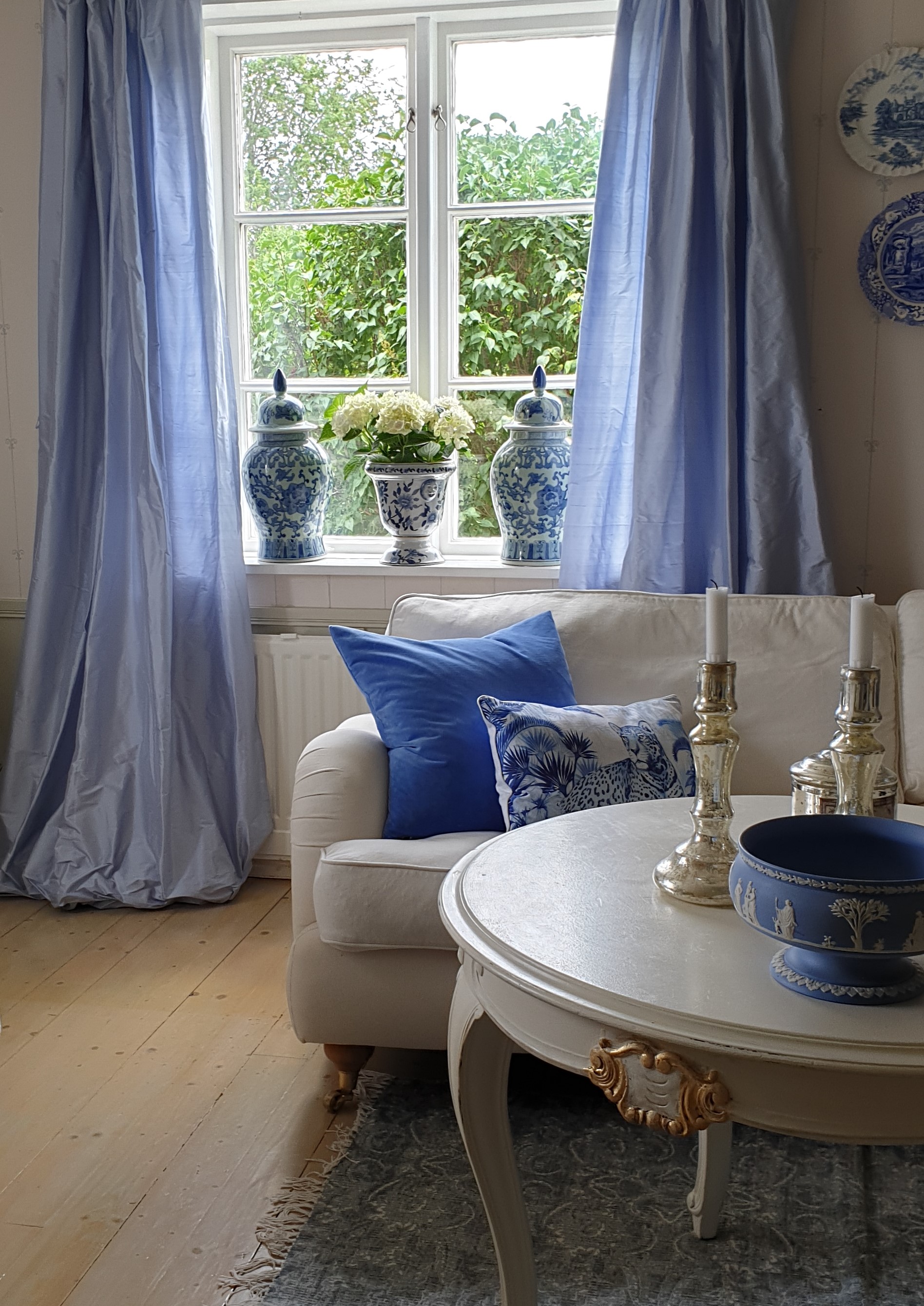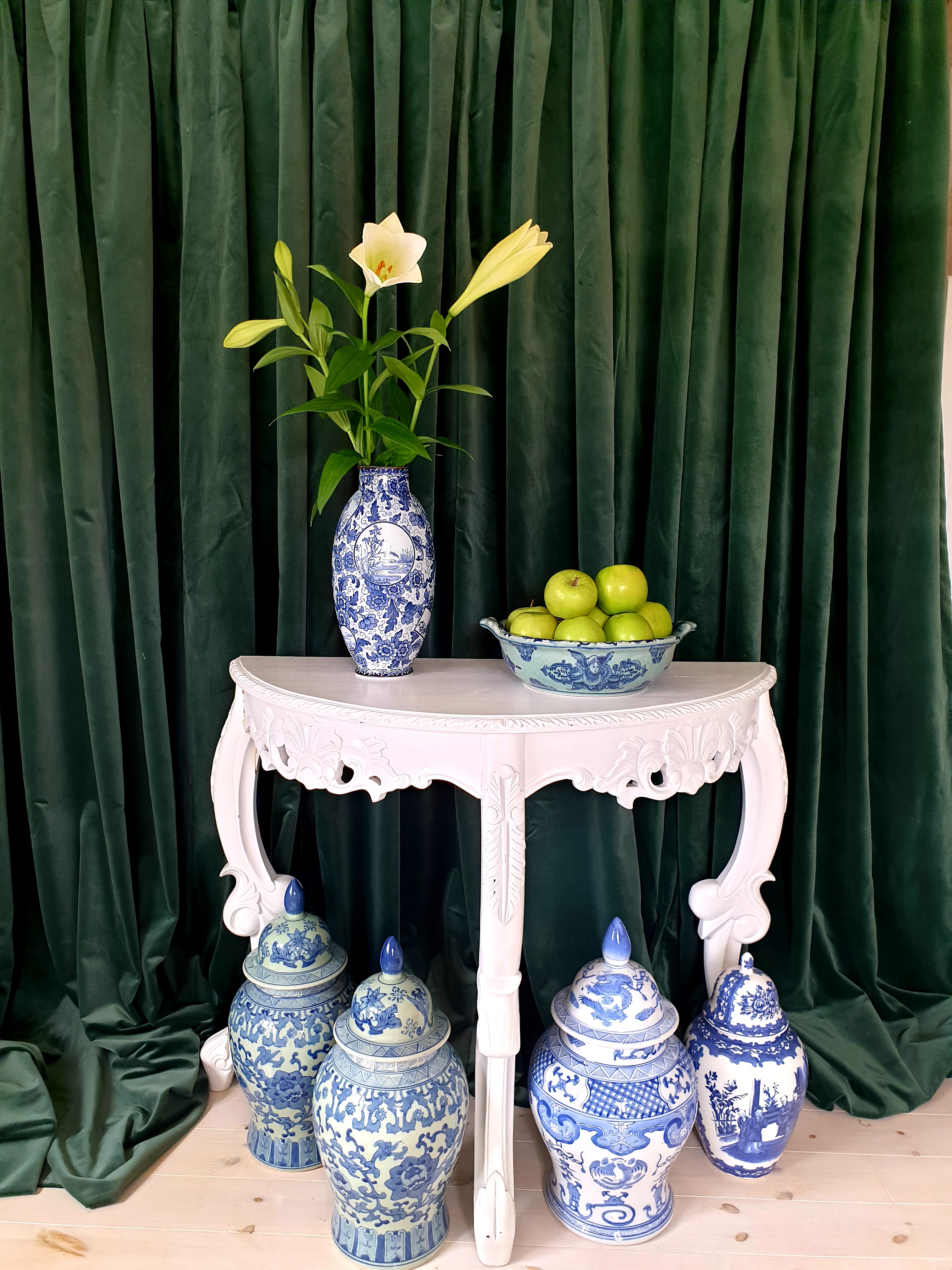 Superior velvet; Emerald green
High-quality, supple velvet curtain fabric with subtle sheen made of sustainable cotton –BCI-. This heavy, tightly woven sustainable curtain fabric is sound-absorption and has a high insulation value. Double This rich supple curtain fabric has many qualities. The fabric is insulating and sound-absorption and is partly recycled. Made in Holland! Sustainable cotton –BCIISO 354- ISO 11654
Emerald green is a gem color that has a deep green tone.
Weight approx: 550 grams per meter. 100% cotton. Width: 140 cm
Order item with a delivery time of 1-2 weeks. Minimum order 5 meters.

Keep in mind that the pictures may not reproduce the colors exactly, please order fabric samples to be safe.



Romantic skirt in powder rose shantung silk and on the chair is antique rose and creme fabric together with a 
pillow in golden beige. All fabrics € 44 / GBP 39




Light lilac dupion silk curtain and offwhite and lilac cushions.



Here is en example of sweeping curtains when the curtians are about 
5 cm "too long".



We styled a room into a boudoir using
Alma's silk fabrics and bedlinen. We think it became a
very inviting bed in Marie-Antoinette style.
 Silk fabrics from € 29 /£ 25 / meter in colors such
as champagne, sand, aqua and off white. The bed is made 
with our most luxurious satin Misty Morning in 600 tc.



A contrast between rough surroundings
and our luxurious silk fabrics in the light color range. 
From left champagne, white beige striped (a favorite with us). In the bag, 
the now discontined Celeste embroidered fabric together with greige
 and off-white shantung silk.




The lovely labrador Tindea enjoy the colorful surroundings.
The dark red silk will bring warmth and ambiance in any room.
 


A selection of our shantung silk fabrics. From left; greige
offwhite. On the chair powder rose. Antique rose and cool grey.




Alma's silk fabrics cerise and orange lift the interior of 
this room and with pillows from G.Bruce Design.
Mischievous Bichon frisé dog Ludde has sneaked in to 
smell the tulips that have just been taken in from the garden.
 


No fabric can give such a cosy feel to a room as velvet.





The ultimate luxury ! A bed complete dressed and surrounded
by silk. Bothsophisticated and classic. 
The bedroom's canopy is made of champagne and lined with
aqua silk. 
Also headboard and bedspread is dressed in the champagne silk.
Pillows in aqua and chocolate brown silk. Silk per meter
from: 299 SEK /€ 29





The Gustavian dining room is all in blue and white silk
Price from €34


 
On thelibrary coach a plaid in mole velvet lined with purple dupioni silk
Cushions in purple and sand dupioni silk from € 29 per meter. Mole velvet € 44,50





Elegaant double lined curtains in offwhite and powder rose shantung silk.
Price € 44,50 per meter. For more information about our curtain making.
Look here: Made to measure curtains